GEOL1820, Fall 2016
Class Meetings and Notes
Class meets Mondays, Wednesdays, and Fridays 9-9:50 in GeoChem 039. All assignments due by classtime on day noted. Baylor's office hours are Mondays 1:30-2:30 and Thursdays 2:00-3:00 or by appointment (just check my availability and request a time). The calendar of lectures with slides and links is below. It is also available as a public subscription iCalendar called "GEOL1820: GFD" at http://bit.ly/1SlC7us. Be sure to click on the HW & Reading where you can check under "Description" and maybe also "more details" for assignment and reading links.
Web Resources and Texts

Main Texts

Assignments

Secondary Textbooks (available online):

Websites

Additional Fun Reading

Nonfiction

Fiction

Brown Specific Guidelines

Academic & Student Conduct Codes, *Note* Prof. Fox-Kemper regards inappropriate cellphone and laptop use as disruptive behavior.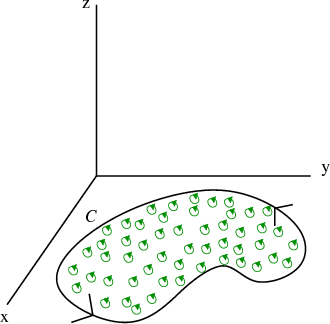 The Idea Behind Stokes' Theorem, Mathinsight.org